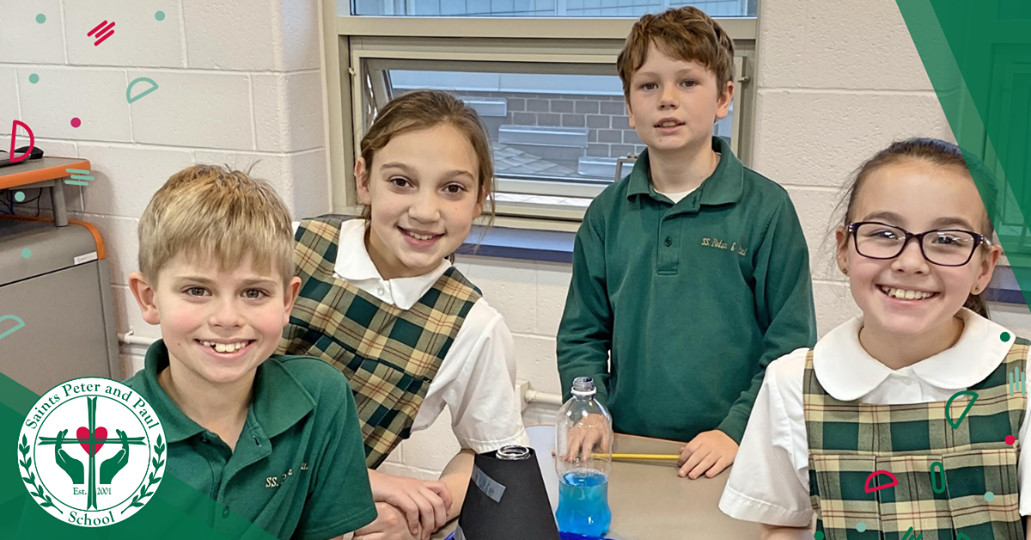 Our mission on the HSA is to support the school mission by:
Communicating and addressing the needs of our students through faculty/parent engagement, community outreach, and fundraising efforts.
Teaching our children about service and support of their communities.
Maintaining a strong network of volunteers who are aligned for the benefit of the school.
Dear Saints Peter and Paul Families, 
On behalf or our Home & School Association, I would like to extend a warm Welcome to our new families and a Welcome Back to those of you who are returning.  
Saints Peter and Paul is a vibrant school community with staff who are committed to the growth and education of our children, parents who give so much of their time and energy in support of our cause, and students who love coming to school ready to learn!  Over the years, the SSPP community becomes a second home, a place where students want to be each day and a place they want to come back to visit when they graduate. 
Our HSA is a volunteer-based organization that funds many programs and activities that enhance the learning experience for our students, including learning how to serve others. We do this with clear, frequent communication on school happenings and fundraising opportunities along the way.  We also plan a variety of activities and events throughout the year so that we may come together as a community to enjoy some social time with our families and friends.  
Our main fundraising event for the year is the annual SSPP spring fundraiser.  This fundraiser has taken many forms over the years but the one consistent factor is that it is an opportunity to unite and show our pride in and support of SSPP!  We look forward to the participation of every Saints Peter & Paul family, parishioner and friend for this event!  
The Home & School Association is lucky to be able to work with a dedicated and professional group of administrators, teachers, staff and Board members.  However, family involvement is pivotal to the HSA's success. There are many opportunities to volunteer or donate your time and talents, either for a one-time event or on an ongoing basis.  I encourage you to get involved and play a role in the educational and social experiences of our children.
The HSA Board is looking forward to working with our principal, Mrs. Chandler, the teachers and staff, and all of you to make every year a memorable and positive year for our children.  Once again, welcome to SSPP and best wishes for a successful school year!
Sincerely,
Regina Holloway, Amy Palmer, Jillian Helmig, Stephen DiOrio
The HSA Board works in tandem with the administration, faculty, and Board of Limited Jurisdiction to achieve our common goals of supporting our children, the school and the entire Saints Peter and Paul School community. 

Amy Palmer – Co-President
Regina Holloway – Co-President 
Jillian Helmig – Secretary 
Stephen DiOrio – Treasurer